Gordon 
Co-Founder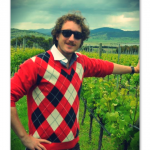 In his final year of high-school in Australia, Gordon was suspended for drinking box wine in the middle of the day. Upon hearing the news, his parents said, "We're not disappointed that you were drinking, rather that it was box wine. And couldn't you have used real glasses instead of plastic cups?!"
Since moving from Melbourne to the United States in 2008, he has shed many a tear at the sparse selection of exported wine from his Australian homeland. Thus he is working to bring new and exciting brands to the United States. These brands are examples of what Australians actually drink at home, and what we regard as great wines.
He holds degrees in business and international relations from New York University and the University of Melbourne. He has worked in various roles from Hawaii to Frankfurt to New York in export promotion, logistics and wine retail.
Lauren
Co-Founder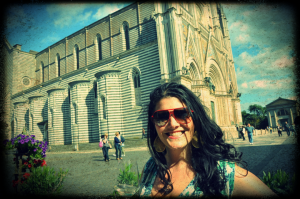 Lauren, a Virginia native, brings the sass. Never backward about being forward, she is constantly seeking new and exciting wines. She has travelled and tasted around Europe, the United States and Australia, embracing her passion for wine and life.  After tasting a cornucopia of wines in Australia that bore no resemblance to the kangaroo-/koala dressed bottles she'd sampled stateside, she finds herself bringing the wines Australians have long-loved to the Big Apple. Lauren hopes that New Yorkers are as excited as she is about finally getting to sip from the smaller, quality wine producers they've been hogging Down Under.
During the day, Lauren is a practicing attorney with a J.D. from George Washington University Law School and bar qualifications in New York and Washington, DC.
Elish
Sales Consultant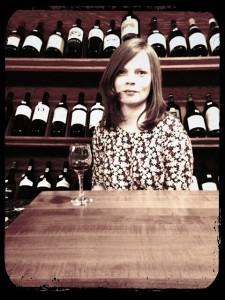 Elish's wine career began after a flippant decision to quit her government job in Washington, DC and move to the green mountains of Vermont to take the job that presented itself: serving tables. By the time she landed on the NYC restaurant scene, it was clearly wine rather than cuisine that held her intrigue. Thanks to some brilliant and innovative sommeliers, her knowledge base thrived and curiosity grew. After four years on the scene, she wished to broaden that knowledge base but sensed that restaurants for life may not be her thing. After a stint as head buyer and manager at boutique wine store in Brooklyn, she recently sought to switch to the distribution side. Inspired by its mission and wines, she is delighted to be working with Little Peacock.