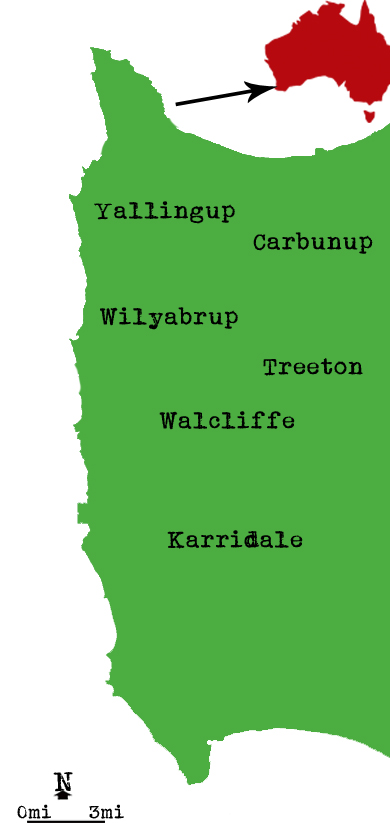 It's a well known statistic: Margaret River produces 3% of Australia's grapes, but 20% of the country's premium wine. That's an attestation to the climate, the soils and the talent of the local growers and winemakers. Without doubt it's one of the world's most gloriously appointed wine regions: wherever you are, you're pretty much within a half-hour drive of vineyards, thick Karri forests and the wild ocean (read: Maritime climate).
The region has its genesis in proclamations by viticulturalist Dr John Gladstones in the 1960s that this is prime grape-growing territory. This gives Margaret River a comparatively later start to viticulture than either Barossa or Central Victoria, where vines were planted back in the mid-1800s, and it might have been even later (according to Gladstones, "The then State Agriculture Minister…was an ardent teetotaller, and reportedly not disposed to see his department promoting alcohol").
The region, like any, boasts differing soil types and micro-climates (it's cooler in Karridale than elsewhere, for instance), but has no officially delineated subregions. That said, there are six "unofficial" subregions which were put forward in the late 1990s by two prominent and older wineries with the support of Dr Gladstones, and are generally accepted de-facto.
Names of towns/regions that end in "abrup" is an Aboriginal phrase for near water. Indeed, the capes at each end are surrounded by water on three sides. But wherever you are, there's something in the air, like a mix of sea water and honeysuckle.
Margaret River is best known for Chardonnay, which is big, full and fruit-forward; lush yet elegant Cabernets; herbaceous Semillon; and super bright Sauvignon Blanc (often blended with Semillon). A number of other grapes are also grown including Verdelho and Pinot Noir (in the cooler Karridale subregion).