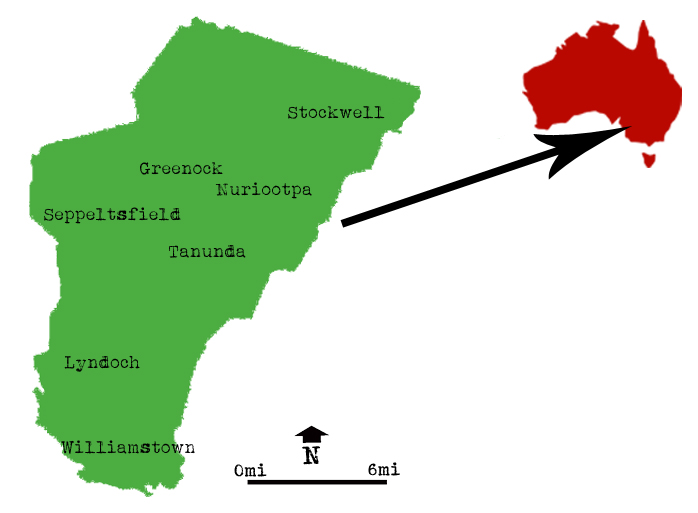 In terms of international recognition, the Barossa is to Australia what the Napa Valley is to the United States. Nestled about a two-hour drive north-east of Adelaide, the Barossa Valley is one section of a larger "Barossa Zone" which includes the more altitudinous Eden Valley. The area has a mix of German and English history which is implied by the names of many popular wines: Henschke, Kaesler, Dutschke versus Rockford, Heggies and Melton.
Barossa Valley wineries lie more or less on a straight line (the Barossa Valley Highway) between Lyndoch and Nuriootpa, then expanding westward around Seppeltsfield. Writes James Halliday:
The Barossa Valley now has sixth-generation winegrowing families and blocks of vines over 150 years old. It has undergone periods of rapid expansion and painful contraction; seen second-and-third generation vignerons interned in the First World War and Kaiser Stuhl renamed Mount Kitchener; and seen wine fashion push varietal plantings first one way and then another.
Ample sunshine, low relative humidity and rainfall make it a little warmer than Bordeaux. Big Barossa Shiraz is often the frontline of Aussie exports – the Australian wines that Robert Parker prefers tend to come from here. But this style is not universal and there are plenty of restrained, velvety Shirazes and blends (often with Mataro and Grenache).