About Tim Smith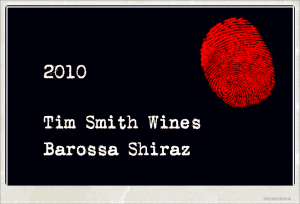 Tim Smith is a Barossa Valley-based winemaker and one of Australia's most awarded boutique producers. He focuses on making wines from the Barossa region's time proven varietals of Mourvedre (locally called Mataro), Grenache and Shiraz, and also sources exceptional parcels of Shiraz, Riesling and Viognier fruit from Eden Valley.
Tim's story started, like many, with a bottle of wine and a dream. The early 1980's Yarra Yering Dry Red #2, with its heady perfume and rich fruity sweetness, seduced him and he decided he simply had to make his own. His first wine industry role was as a cellar hand at Yalumba in 1987. Fifteen years later, with considerable support from the Yalumba team, he became Winemaker with a wine science degree under his belt and won the Winemaker Exchange Scholarship as part of the Barossa Valley/Rhone Valley Winemaker Exchange Program. He spent a watershed vintage period in the North and South Rhone Valleys, where he was able to shadow a few of the region's most dynamic winemakers including Thierry Boudinaud and Alberic Mazoyer. This gave him the inspiration to form his own wine company to make the wines he truly enjoys drinking, and on a sunny afternoon drinking Condrieu at the foot of the famous Chapel in Tain L'Hermitage, he promptly repaid his then employers' generosity by resigning. Returning to Australia he formed Tim Smith Wines, producing the first vintage in 2002.
Since then he has worked as a Winemaker at St Hallett, Tatachilla and Chateau Tanunda. Tim has also worked on numerous Northern hemisphere vintages, most notably in Portugal's Alentejo region with Cortes de Cima and Azamor and in France with Chapoutier and Gabriel Meffre.
He chose God's-Own-Barossa as his home, on account of its dream combination of the right region and the right varieties. Within this region, old vine Mataro, Grenache, Shiraz and Riesling are found in small pockets, and Tim turns these 'gardens' into something special. A combination of age old varieties and clones, plus the myriad of soil structures and elevations within this famous region, makes it a winemakers' playground.
All Tim Smith wines are made with small select parcels of high quality fruit and are made in small batches of 250-700 cases. The mantra for the brand is that if it does not bear the Tim Smith 'Thumbprint' then it is does not meet the quality standard.